Consultants in Wealth Management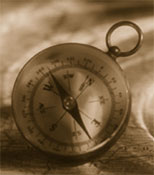 Being named the executor of an estate can be an honor, but this overview shows why it can also be a difficult and time-consuming job.

Discover the basics of P/E ratios, with an emphasis on analyzing them in the appropriate context for making meaningful comparisons.

As a small-business owner, do you know the types of coverages that may or may not be included in a standard business owner policy?

This article looks at the reasons behind crude oil's price collapse and the larger issue of imbalance between supply and demand in the global oil industry.
Use this calculator to estimate the federal estate taxes that could be due on your estate after you die.

Calculate the rate of return you would have to receive from a taxable investment to realize an equivalent tax-exempt yield.

How much can you afford to pay for a car?

This calculator is designed to help you attach a dollar figure to your life's work.