Consultants in Wealth Management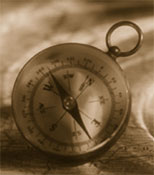 Fundamental factors that can affect the short- and longer-term performance of equity REITs, including taxation of REIT shares.

An investor's personal situation should be considered when assessing his or her risk tolerance.

Unlike traditional index funds, smart-beta funds track indexes that are selected and weighted based on factors other than market capitalization.

Looks at some of the reasons behind the big declines in emerging markets, and how these developing economies might affect U.S. investors.
A balance sheet summarizes your assets and liabilities and reveals your net worth.

Calculate the rate of return you would have to receive from a taxable investment to realize an equivalent tax-exempt yield.

Estimate of the maximum amount of financing you can expect to get when you begin house hunting.

Estimate the annual required distribution from your traditional IRA or former employer's retirement plan after you turn age 70½.